Posted on | December 15, 2015 | Category: News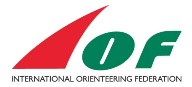 The IOF is holding a competition to create the logo for the World Orienteering Day. The competition is open to young orienteers up to 25 years old. Besides the honour of making the logo, the winner gets free participation and travel to the youth leader clinic in connection with WOC 2016.
The first ever World Orienteering Day will be held on Wednesday, May 11th, 2016. All schools, all O-clubs and all countries all over the world are encouraged to participate. In connection with World Orienteering Day 2016, the IOF has a vision to set a new Guinness World Record.
By organising World Orienteering Day the IOF hopes to:
Increase the visibility and accessibility of orienteering to young people.
Increase the number of participants both in the schools' activities as well and in the clubs' activities in all countries of National Federations, and to get more new countries to take part in orienteering.
Help teachers to implement orienteering in a fun and educational way by providing schools with materials such as maps, orienteering exercises and equipment.
Now we want to create a logo for World Orienteering Day and we want our youth orienteers to create it. The logo should be a draft and could be a sketch or a digital picture. We will digitalize the winning draft and we reserve the right to make small changes in the digitalizing process. We will also add the IOF logo in a suitable manner.
To participate in the competition: Create a logo draft and send it to iof@orienteering.org before the 7th of January.
Please add name, address, phone number and age.
By submitting your contribution, you accept that the IOF has full rights to the winning logo.
Please spread this information to young orienteers that may be interested in this creative opportunity.
|| Print page ||