Posted on | February 3, 2016 | Category: News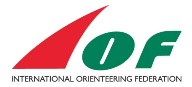 IOF Rules Commission have now published a new version of the IOF World Ranking Scheme. The changed rule (3.4) opens up for W/M Elite 18-20 classes to get WRE points. The rules are applicable to the Foot, MTB and Ski Orienteering disciplines.
IOF Foot Orienteering Commission have also published a new version of the Guidelines for World Ranking Events. Areas of significant changes are marked with a vertical black line within the document.
|| Print page ||