Posted on | March 4, 2016 | Category: News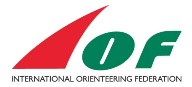 Today dawned bright and early over Obertilliach in Austria, as the athletes prepared for a tough long distance race. The race started in the Arena and the athletes were sent off on a long first loop, before returning to the arena for a map change, and in some cases a quick drink on the go, on the way out on a shorter second loop.
Tove Alexandersson (SWE) and Erik Rost (SWE) had already secured victory in the total World Cup, but there was still a contest for the positions behind them. And of course medals in today's race. Lars Moholdt (NOR) won today's race, with a clear margin of  two and a half minutes thus securing 2nd place in the overall World Cup. Eduard Khrennikov (RUS) also performed well and was second in today's race, which means that he takes 3rd in the World Cup. Bulgarian Stanimir Belomazhev took the bronze today, only 8 seconds behind Khrennikov.
On the women's side, Russia was on top yet again. Mariya Kechkina won her second gold medal this week, exactly one minute ahead of Alena Trapeznikova. Tove Alexandersson (SWE) was third in today's race. With their results from today Mariya Kechkina secured the second place in the World Cup and Alena Trapeznikova the third.
The winners of today's JWSOC Long distance race were Anine Ahlsand (NOR) and Vladislav Kiselev (RUS). EYSOC winners were Aleksandra Rusakova (RUS) and Nicola Mueller (SUI), meaning both made a clean sweep with 3 Golds in the individual events.
All results are published on www.skio2016.at
ESOC continues on Saturday with the Relay.
|| Print page ||