Posted on | February 1, 2017 | Category: News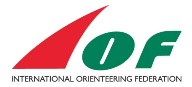 At the XXVIII Ordinary General Assembly of the IOF in Strömstad, Sweden in August 2016, several statutory changes were approved to strengthen the governance of the IOF. The adoption of a new IOF Code of Ethics, the creation of an independent Ethics Panel as a statutory body of the IOF and the instatement of an Honorary Legal Adviser role were some of the most significant additions.
The statutory changes do not take full effect until the next General Assembly in 2018 but the IOF Council has, in accordance with the decisions of the 2016 General Assembly, taken steps to move the governance efforts forward. A temporary Ethics Commission has been appointed with the same role as the future Ethics Panel. The five current members of the Ethics Commission are Robert Dredge (GBR), Michel Ediar (FRA), Jan Exner (CZE), Kirre Palmi (FIN) and Anna Samelius (SWE) and they have started in structuring the work of this independent body.
In addition, at the latest IOF Council meeting, Ari-Pekka Koivisto (FIN) was appointed Honorary Legal Adviser to the IOF. He is currently Director of the Legal Division at the Finnish Border Guard Headquarters, Finnish Ministry of the Interior and an avid orienteer.
For more information about the IOF Governance visit https://orienteering.org/about-the-iof/statutes/
|| Print page ||