Posted on | June 21, 2016 | Category: News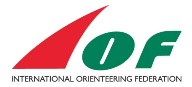 The IOF Regional and Youth Development Commission hereby announces the first IOF Global Development Conference, taking place in conjunction with the World Orienteering Championships 2016.
The purpose of the conference is to provide an opportunity for networking between people who are interested in contributing to the development of orienteering, both in new countries where orienteering is not yet developed, but also in established IOF Member Federations. The focus is on increasing participation of different groups, especially youth. The conference is open to everyone who wishes to take part.
Date: Wednesday 24th August 2016, 08:30-11:30
Place: Strömstad, Sweden. WOC Event Centre: Strömstad Gymnasium.
Registration information: Participants are required to register in advance. Please see information in the Global Development Conference Invitation
|| Print page ||