Posted on | November 28, 2017 | Category: News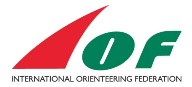 The IOF Event management system, IOF Eventor, will be upgraded on Wednesday the 29th November. The system will be shut down at 05:00 (UTC) and started again at 23:00 (UTC).
Since March 2017, a major reprogramming and refreshing of the Eventor frameworks has been conducted, and it is now time to upgrade the system. Very little will be seen from a user perspective. The benefit of the upgrade will be that the system is more 'future proof' and easier to maintain and to develop.
The system shut down will have the biggest effect on the Ski Orienteering World Cup in Ylläs, Finland. Wednesday is the competition entry day for the Long distance ( Thursday) and a manual entry process will be used instead of doing the entries in Eventor. If you have specific World Cup questions, please contact  info@skioyllas.fi or http://ensilumenrastit.fi/2017/contact/
For general questions about the upgrade and IOF Eventor please contact david.wastlund@orienteering.org.
Error reports
The system has been thoroughly tested but if you find errors please report them as soon as you can to eventor@orienteering.org.
|| Print page ||