Posted on | September 22, 2015 | Category: News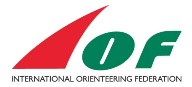 The IOF MTB Orienteering and Rules Commissions welcome you to an IOF MTB Orienteering Event Advisers' and Organisers' Clinic in Vilnius, Lithuania, 21-22 November 2015. This Clinic is organised for the education and recruitment of new IOF licensed MTB Orienteering Event Advisers and the education of MTBO organisers. National orienteering federations are asked to identify and enter suitable candidates.
To read more, follow this link to find the full Invitation and the Entry Form.
|| Print page ||