Posted on | March 30, 2016 | Category: News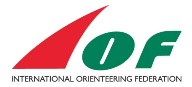 Invitation to an IOF FootO Event Advisers' Clinic Tallinn, Estonia, Tuesday 9th August 2016 in conjunction with WMOC 2016. This Event Advisers' Clinic is organised for the education and recruitment of new IOF licensed Foot Orienteering Event Advisers. National orienteering federations are asked to identify and enter suitable candidates.
You find invitation and entry form here.
|| Print page ||