Posted on | June 9, 2016 | Category: News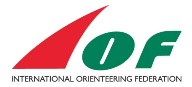 The IOF's Environment Commission has been dormant for some time, but now efforts are being made to revive it. A new chairman has been appointed, and work is underway to recruit new members and define its main tasks.
Einar Tommelstad, previously the president of the Norwegian Orienteering Federation, has agreed to lead the commission. He is joined by Eje Andersson from Sweden, as the first appointed members.
-We are very pleased that Einar has said yes to leading the Environment Commission, says IOF CEO Tom Hollowell. – Taking care of our natural environment and acting in a sustainable manner are deeply embedded in the IOFs values and strategic plan. We need a strong commission which can support our disciplines and organisers and this appointment is a key part of strengthening our sustainability activities.
Starting up
Einar Tommelstad has been in charge of the Norwegian Orienteering Federation, as well as one of the biggest sport clubs in the world. Now he is ready for an environmental lift for orienteering. Tommelstad will be in charge of the newly revived commission. He and Eje Andersson from Sweden are the first members.
– It is a support commission to the IOF Council and Office. The commission is appointed by the Council and will answer to the Council. The newly appointed EnvC will gradually start working from now on. One of the needs is to recruit some more members. The commission will both have relevant tasks given in the IOF Activity Plan, and should help the Office with needs they see as important to solve, Tommelstad tells.
Last winter he ended a six-year long period being in charge of the Norwegian Orienteering Federation. The two first years he was a board member with responsibility for technical issues, events, competition rules etc. and in 2012 he was elected President.

Einar Tommelstad has been a keen orienteer since the age of 11.
Student work
Before his work in the Norwegian Federation, he was the leader of the board at NTNUI (Norwegian University of Science and Technology Sports Club), which is the biggest club federation in number of members in Norway, and also a huge club worldwide. It has more than 50 different sports and more than 10 000 members, and includes cabins and outdoor activities. The university pays for facilities, but organising it all is done by voluntary work of the students themselves.
– The club is probably unique due to variety and size. That said, in Norway almost all sports are organised in local, geographically based sports clubs. During my years as a student in Trondheim at NTNUI, I served for four years in the central executive board/council. I was also event director of a 3-days national orienteering championship weekend organised by the orienteering group in NTNUI.
– Where do you get the energy to take on these challenges and positions?
– Well, looking in the rear-view mirror, organisational work has been a kind of lifestyle since I was a teenager. I have been fortunate to have had the opportunity to progressively take roles and responsibilities along the way. I guess it has made me confident for new roles. The energy comes most often from belonging to a special social group or club and the wish to give something back to this group.
The ground is good
– How do you look at orienteering and the environment?
– Basically, we are a very environmentally friendly sport, both in terms of infrastructure/facilities and equipment. I think the great majority of the people inside the orienteering community are fundamentally interested in environmental issues. We are a green sport, in several terms, and we should probably be better at promoting this.
– In what ways can orienteering be even greener and more environmentally friendly?
– From an IOF point of view, one way is of course to look at our major events and look into if we should apply a standard or a set of criteria to follow. The standard "ISO 20121" is an example of this – and we should consider if it is relevant for our events. Another topic that probably is relevant for the Environment Commission is our sport's access to areas and knowledge about consequences for vegetation and wild life. When it comes to how we can be even greener, I think we have to face our ecological footprint, especially concerning how much we travel.
– Why have you taken this post?
– Honestly, it is because I was asked to do it. But the subject is an interest of mine; both on a personal level and somewhat professional, due to previous university courses. This is also an interesting point in time to take on this post, because the Environment Commission has been in hibernation for some time and therefore there is a need to shape what the role and tasks of the commission should be.
Running the champs
Einar was introduced to the sport of orienteering by a beginners course when he was about 11 years old. His family did a lot of outdoor activities and he did a lot of sports.
– Orienteering was a good way to combine the two interests. I did several different sports as a youngster, and played football to the age of 16, but orienteering was the one I favoured over time.
– How often do you take part now?
– I must admit that the work load as president was time-consuming, so my own training was not so frequent, but at least once a week. Now the everyday schedule is quite different and I do both some more running and bought a new bike, but there is no clear goal. Running competitions is more random, but I will run the Swiss O-Week (a short class) in Engadin.
As a president he impressed a lot by not only giving out prizes at National championships, but also taking part himself.
– This season I hope I will be able to join the National championship in Bodø, in the northern part of Norway. It is a special experience to run orienteering there, but it depends on the schedule of the project I'm part of at work.
In his daily life, Einar works at Statnett, the national TSO (transmission system operator) in Norway, doing engineering of subsea power cables projects.
– While most of the electrical grid is overhead lines, it is needed to cross wide fjords with subsea cables. And in Norway we have plenty of fjords. Statnett also owns and operates interconnectors (subsea cables) to Denmark and the Netherlands, and we are going to build interconnectors to both Germany and UK within the next five years.
Text and photo: Erik Borg
|| Print page ||