Posted on | December 9, 2015 | Category: News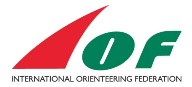 The invitation to the IOF High Level Event Seminar in Riga, Latvia, 6-7 February 2016, is now available.
This seminar, organised yearly since the start in 2009 in Oslo, Norway and last year held in Tallinn, Estonia, has become an important event attracting 40-75 attendees each year from about 15-20 nations. The seminar targets appointed organisers, potential future organisers and key persons of IOF High Level Events, including already appointed IOF Senior Event Advisers and Assistant Senior Event Advisers. The 2016 IOF High Level Event Seminar is organised in cooperation with the Latvian Orienteering Federation.
The year, the seminar has the general theme "Event Quality", and includes topics such as "Experiences and lessons learnt from WOC 2015 in Scotland", "Basic IT stuff for Event Directors and SEAs" and "IOF Office's role in High-Level Event support", as well as two lecture blocks; an IT block and an Event Organisation & Event Advising block.
You will find more information about the seminar by clicking the link below. Inside the invitation you will also find information on how to enter for the seminar.
Invitation to IOF High Level Event Seminar 2016
|| Print page ||