Posted on | November 14, 2016 | Category: News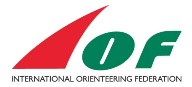 The full invitation and registration information for the High Level Event Seminar 2017 is now published.
"The general theme for the 2017 seminar will be experience sharing. Thanks to participant feedback, we are preparing more sessions focusing on practical issues rather than stressing theoretical presentations. We are also re-introducing the groupwork practice from previous years. A special focus this year will be on future JWOC organisers. Part of the agenda will be split into three blocks: an IT block, a JWOC experience sharing block and a session focused on WOC event concept development."
Click here to go straight to the invitation.
|| Print page ||