Posted on | July 5, 2016 | Category: News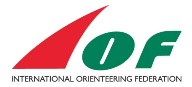 One of the major items on the 2016 General Assembly agenda is the evaluation of Provisional Members.
At the 2010 IOF General Assembly, the Statutes were changed limiting the length of time that a member could remain as a Provisional Member to 6 years. The reason for this change was that several provisional members were showing no real development of the sport despite many years of membership. Since the decision in 2010, the IOF Council has had focus on assessing all provisional members and trying to activate as many as possible  to become IOF Members when the limited period was over. The criteria have been quite simple, the Provisional Members have needed to show real development of the sport in their country or territory and need to pay their IOF membership fees. In many cases, where there has been activity and interest, IOF Regional Development resources have been allocated to assist these members.
At the 2016 General Assembly the time limit for all members with Provisional status in 2010 will be over. This means that 21 Provisional Members will either be accepted as IOF Members or have their memberships terminated. In total this means that the IOF membership numbers will drop, from the current 80, to between 65 and 70 members. The final number will be decided at the General Assembly.
The real effect of the drop in membership is not as significant as it may sound, since the members being lost have been inactive and in several cases even unreachable. The IOF can now focus development resources on its active members and on new members showing true development potential and interest. Through the evaluation process, a lot has been learned about what is required of both the IOF and new members to successfully grow the sport. This knowledge will be used to once again grow the IOF membership with active and vital members.
|| Print page ||