Posted on | June 23, 2016 | Category: News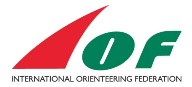 The embargoed areas have been published for World Orienteering Championships 2020 (WOC 2020) in IOF Eventor. The Danish bid has not formally been appointed yet but IOF and The Danish Orienteering Federation has decided to publish the embargo as soon as possible. The final decision of WOC 2020 will be decided upon on the IOF General Assembly.
The Danish Managing Director, Michael Sørensen says: -"We decided to put the embargo early to make it clear for all athletes and coaches. The Vejle and Kolding embargo have a few open roads and the Fredericia and Christiansfeld embargoed areas are totally closed".
Follow the link to IOF Eventor and click on the Embargoed Areas document. That will take you to detailed google maps:
https://eventor.orienteering.org/Events/Show/5406
|| Print page ||