Posted on | June 22, 2016 | Category: News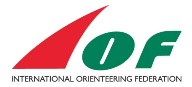 The XXVIII Ordinary General Assembly of the IOF will be held Friday August 26th in connection with the World Orienteering Championships in Strömstad, Sweden. The agenda and documents for the meeting have been published today on the General Assembly page here on orienteering.org and sent out to all member federations as required by the IOF Statutes.
In addition to the General Assembly a number of other meetings will be organised during the WOC week in Strömstad. Information about these meetings is also available on the General Assembly page.
Among the meetings is the first ever Global Development Conference which will be led by the IOF Regional and Youth Development Commission (RYDC) on Wednesday 24 August.
On Friday 26 August the IOF Mapping Commission (MC) will be conducting the 17th ICOM, the International Conference on Orienteering Mapping.
It will be followed by an Open IT Seminar led by the IOF IT Commission (ITC) on the evening of Friday 26 August.
These meetings are open to all who have an interest in these important topics.
|| Print page ||