Archives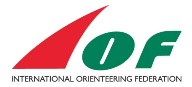 The IOF Council made several major event appointments in connection with its meeting in Warsaw January 18-19, 2019. Among them the World Masters Orienteering Championships 2022.
At the October meeting of Council, changes were approved to the IOF World ranking System (WRS) with effect from January 1 2019 following a review of the WRS.
Ján Furucz, current world champion in PreO and silver medallist in TempO, has been chosen as the TrailO Athlete of 2018 as a result of his remarkable performances during last season. Furucz grew up in an orienteering family; his two brothers and his sister practised orienteering too, and his father was their coach while his mother took care of them. Nowadays, both he and his brother are part of the Slovakian TrailO team, which helps them support each other and constantly pull harder to improve.
The Czech athlete Martina Tichovska has been the clear queen of MTBO in 2018. She won five medals at the World MTBO Championships, one in each race: two gold medals in Long Distance and the Relay plus three silver medals, from Middle Distance, Mass Start and Sprint.
Tove Alexandersson has done it again: she has been at her very best over the whole season. This year at the World Championships in Latvia she won 4 out of 5 possible medals: gold in Long and Mixed Relay, and silver in Sprint and Relay. And she is the winner of the 2018 World Cup.
The Swedish athlete Tove Alexandersson is not only the current queen of FootO, but also of Ski Orienteering. She started FootO and also began practising SkiO at the age of ten. Now she is twenty-six, and she has been World Champion in SkiO eight times. In 2018 she has brought three gold medals home from the European Championships and has won the World Cup. So she has been chosen once again as the SkiO Athlete of the Year.
Do you think that Tove Alexandersson was the greatest Swedish athlete in 2018? If so – vote for Tove to win the Jerring Prize!
The IOF has cooperated with the organisers of World Orienteering Championships since the 2011 to put on a WOC Clinic. The aim of the Clinic is to encourage and support participation from member federations who otherwise would not be able to participate at the World Orienteering Championships due to economic challenges.
The first person ever to win World Championship medals in three different orienteering disciplines: that is the distinction achieved by Sigurd Dæhli when the Norwegian open relay team took the silver medals at last year's World TrailO Championships in Lithuania.
FISU Secretary General Eric Saintrond about the cooperation between FISU and the IOF and the honour to have been chosen as a member of the IOF Ethics Panel.
« go back
—
keep looking »