Archives
A number of event appointments were made at the recent IOF Council meetings in Prague, Czech Republic.
This weekend saw the MTBO World Cup Final take place in Odemira, Portugal, with athletes racing for the World Cup titles. The programme included a Middle, Long and Sprint Distance.
This weekend the world's MTB Orienteers are heading to Portugal for the World Cup Final. The program is Middle Distance, Long Distance and the final Sprint on Sunday.
IOF IT Commission invited the orienteering world to present and discuss orienteering relevant technology – timekeeping, GPS, analysis, services, hardware, software etc. The Open Meeting were held at the 6th August 2018 during WOC 2018 in Riga, Latvia.
The aim with The Athlete Charter is to be the world's largest athlete-focused survey ever commissioned. All elite-level athletes are invited to share their voice. Integrity and Clean Sport is one of the key topics. Clean Sport was also the main topic on the 1st WADA Global Athlete Forum with the theme The sport we want. Erik Blomgren, coordinator of the Ski Orienteering Athletes Commission attended the forum on behalf of the IOF.
The International Orienteering Federation, in cooperation with the Czech Orienteering Federation, is pleased to announce that the 2019 IOF High Level Event Seminar will be held on 2-3 February in Prague, Czech Republic.
The general deadline for WRE applications in the 2019 season (2018-2019 season for SkiO) is in 30th September and applications are as usual entered in IOF Eventor. Note that it is very important to get the SkiO and MTBO applications by the deadline, 30 September. The FootO and TrailO application period is a bit more flexible, but still we want to have the majority of applications in by 30th September.
IOF invites all member federations to apply for IOF Events and the next application deadline is 2019-01-01.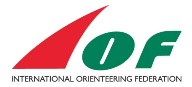 Minutes of the MTBO Commission Meeting 2018-2, 10 August 2018 in Zwettl, Austria
This Event Advisers' and Organisers' Clinic is organised for the education and recruitment of new IOF licensed MTB Orienteering Event Advisers and the education of MTBO organisers.
keep looking »