Posted on | April 11, 2016 | Category: News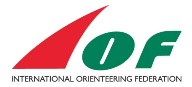 Over the last year there has been some debate amongst the international orienteering community regarding the IOF winning time for the women's long distance event, and whether it should be extended or not. However, the majority of these debates have been informal, over a variety of social media platforms, with not many international women elite athletes taking part.
Over the previous months, the IOF Foot-O Athletes' Commission has been putting together a survey on the topic, which will be sent out to all female elites (junior and senior) who have run an IOF Foot-O event since 01-01-2015. In order for this to be effectively done it is important that all runners who wish to be included in the survey ensure that their email address is up to date in IOF Eventor by 23:59 April 17.
The survey will be open from Wednesday April 20 until Sunday May 2 23:59 (CET).
After this, the results of the survey will be collated and both published publically and presented to the IOF Foot-O commission for consideration.
Before the survey is carried out, however, it would be interesting to host a discussion of the possible reasons behind, and implications of, altering the long distance winning time. We encourage the foot orienteering community to consider and discuss the topic, referring to questions outlined in the information document.
Please see the information document for further details.
|| Print page ||