Posted on | November 6, 2015 | Category: News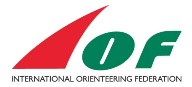 The IOF Control Descriptions were last revised in 2004. There have been many developments in the sport since then and the IOF is now starting a process to consider revisions for a new version to be valid from September 2017.
Over recent years a number of suggestions for changes have been made. We now invite any Federations and interested parties to submit further suggestions, or comments on those already received. Please send them to iof@orienteering.org by 1st March 2016.
We aim to circulate a first draft for discussion in June 2016.
The revision project is being managed by the IOF Rules Commission (in liaison with the other IOF Commissions) and the project manager is Barry Elkington GBR who led the previous revision.
For a list of already proposed revisions see the following document Control Description Project
|| Print page ||