Archives
Winners of today's Long Distance race were favourites Tove Alexandersson, Sweden and Andrey Lamov, Russia. Both were able to ski into the finish under no pressure.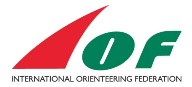 The Event management system, IOF Eventor, will be upgraded on Wednesday the 29th November. The system will be shut down at 05:00 (UTC) and started again at 23:00 (UTC).
Andrey Lamov, Russia took his second victory in Ylläs, Finland today, winning the Middle Distance race by 25 seconds. Tove Alexandersson, Sweden was the women's winner by 34 seconds.
The IOF Rules Commission has finalised their project to update the IOF Control Descriptions. The new document comes into force on 1 January 2018.
The home crowd had plenty to cheer about in celebrating victory for Salla Koskela in today's Sprint. Top-ranked Andrey Lamov, Russia was the best of the men.
The World Cup winners in 2017-2018 season will be crowned after 9 competitions in 3 countries. The Cup starts in Finland on Monday the 27th November. Watch it live on LIVE Orienteering!
A few weeks ago, three of us from the IOF Office took our customary trip to visit the upcoming WOC organisers. This time, we made our way to Sigulda in Latvia, to meet the WOC 2018 organising team there. After a late arrival on Friday night, we kicked off the meeting on Saturday morning with […]
The new SkiO season begins in Ylläs, Finland this weekend with three races for the Individual World Cup 2017-2018. There will be three rounds in all, the second and third rounds also including Team World Cup competitions.
Map quality is a major topic of discussion among orienteers. Following the introduction of the latest standard, ISOM 2017, the IOF Council has agreed with the  recommendation of the Map Commission and will be instituting a new process for the control of the mapping done for IOF major events.
The invitation, schedule and registration for HLES 2018 has been published!
keep looking »