Archives
The 2018 IOF High Level Event Seminar will be held on 3-4 February in Riga, Latvia.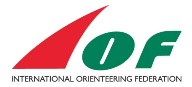 The IOF Rules Commission is organising an IOF FootO Event Advisers' Clinic in Milan, Italy, 16-17 December 2017. The main objective of this IOF Event Advisers' Clinic is to prepare participants to be licensed IOF FootO Event Advisers. Find out more here!
After 8 competitions in 3 Countries there are three women that have the potential to win, but it looks most likely that Natalia Gemperle or Tove Alexandersson that will make up the two highest positions on the podium in Switzerland. In the men's World Cup challenge, there is an even tighter final where 12 men […]
The minutes of the latest IOF Map Commission meeting are now available.
A Meeting Summary from the IOF IT Commission's latest meeting is now available.
Bulletin 1 for World Orienteering Championships is now released on the IOF Eventor page. World Orienteering Championships will be held for the 4th time in Norway. Follow King Olav Haraldssons footsteps and visit Sarpsborg in 11th to 17th August 2019. Link to Bulletin 1 (PDF)
On the Council Meeting 185 in Tartu, the Council decided upon new World Ranking Scheme Rules and fees for the 2018 season(2017-2018 for SkiO).
The IOF Ethics Commission is conducting a consultation regarding an intended revision of IOF internal documents and working processes.
« go back