Archives
Whilst FootO has experienced an increase in specialisation, most MTBO riders race all distances at the World MTBO Championships. However, there are signs which indicate an early development towards more specialisation.
The first IOF Athlete of the Month for 2017 is Swedish SkiO star Erik Rost. Read about his challenges and goals for the season.
Fewer and fewer athletes are running all five distances at WOC. Specialisation has been called an inevitable development. A super specialist, a successful coach and a former World Champion give their view on the case.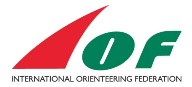 At the XXVIII Ordinary General Assembly of the IOF in Strömstad, Sweden in August 2016, several statutory changes were approved to strengthen the governance of the IOF. The adoption of a new IOF Code of Ethics, the creation of an independent Ethics Panel as a statutory body of the IOF and the instatement of an […]
Daniel Leibundgut from Switzerland has been appointed WOC SEA/Project Manager. Daniel will take on the part-time responsibility for Project Managing the IOF Event Advising team, in the new structure which was recently announced.
« go back