Archives
A wide age span of ski orienteers gathered in Finland with different purposes. The weekend included Nordic Junior Meeting, Lapland SkiO Championships and selection races for the European- and the World SkiO Championships for the Finnish skiers.
The final IOF Athlete of the Month for 2016 is Franciely Chiles from Brazil!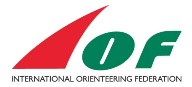 The application deadline has expired for several major events, resulting in many interesting bids. Two have applied for WOC 2021, while EYOC 2019 was the most popular event with six federations applying.
« go back