Archives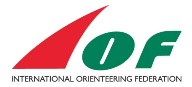 The full invitation and registration information for the High Level Event Seminar 2017 is now published.
Are you a real orienteering fan?
Do you want orienteering to grow in all parts of the world?
Get involved and support the global development of orienteering!
Injuries are an unavoidable element of all sports. To understand the risks associated with MTBO competitions and to improve safety as much as reasonable, a new database collects information about accidents.
Are you interested in environmental issues? Do you have a great interest in orienteering maps? The IOF Environment and Map Commissions are looking for new members.
The meeting minutes of the IOF FootO Commission meeting 5-2016 are now published and can be found here.
Many different factors are taken into account when the future shape of orienteering is developed. One of the important groups is the athletes. Oleksandr Kratov and Christian Spoerry evaluate their time in two different Athletes' Commissions.
475 athletes from 13 countries took part in the first South American Orienteering Championships and the South American Open Championships in Chile.
Georgia has experienced a boom in active orienteers after an intensive focus on engaging schools in the sport. In October, a school event with 300 students resulted in the selection of 10 boys and 10 girls for the national youth team.
« go back