Archives
The now former President of the Finnish Orienteering Federation, Timo Ritakallio, has been elected new President of the Finnish Olympic Committee for the next four years. He has a vision of Finland hosting the Winter Olympics with SkiO on the programme.
The IOF is putting in place a new team-based structure for event advising at WOC. And we are looking for a Project Manager to lead the team.
In connection with the European Ski Orienteering Championships 2017, the IOF invites to a clinic for SkiO Event Advisors and organisers. The Clinic will be held in Imatra, Finland 8-10 February 2017.
Switzerland and Russia were the dominant nations at the World Military Orienteering Championships held in Brazil. Especially Matthias Kyburz finished an already incredible season, claiming four out of four victories.
The GPS-tracking from the Long distance at this year's World Orienteering Championships showed groups of elite runners catching each other up and running parts of the course together. A view that harms both athletes and spectators. Longer start interval, better forking or maybe a completely new format are some of the suggested solutions.
Many athletes are keen to wear their GPS watches at WRE and from January 2017, it will be allowed if nothing else is emphasized by the organiser.
For the second time in five years, the World Military Orienteering Championships (WMOC) will take place in Brazil. From 19-22 November military personnel from 25 different countries compete in three distances; Middle, Long and Relay.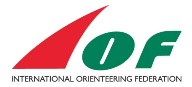 The Competition rules for all four disciplines have been revised and updated. The IOF Protocol Guide has also been updated. See below for links to the new revisions and also summary of major changes. Foot Orienteering Competition Rules (Link) Significant changes to the previous printed version (January 2016). Rule paragraph references are to the new January 2017 […]
The IOF Athlete of the Month for October is Sabine Hauswirth! Read more about the life and challenges of this Halden Coolchick.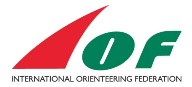 he Athlete licence system is updated for the 2017 season and is ready to be launched. There is an updated rules document (only minor changes), a new updated licence form and an updated management of the licences in IOF Eventor.
keep looking »