Archives
The world's top junior orienteers have gathered in Scuol, Switzerland, to enjoy a week of spectacular orienteering and to fight for medals in the Junior World Orienteering Championships.
Please remember to apply for and encourage participation in the Event Advisers Clinic the 9th of august. Rules Commission Chair, David Rosen, reports that 7 participants already wants to develop their IOF Event managing skills. IOF constantly increase the quality standards of IOF Events and need well trained EA: s as a key role in […]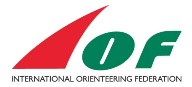 Several proposals are up for decision at the General Assembly in August, and one of the comes from the Swedish Orienteering Federation. The proposal concerns the winning times for international championships and the World Cup.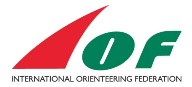 The IOF Council has appointed the following organizers for IOF events in 2019 and 2020. The decisions are documented in the Council Meeting Minutes of council meeting 179. MTB Orienteering Major Events MTB Orienteering World Cup Round 2018, Hungary, Nagykovácsi (Link) MTB Orienteering World Cup Round 2018, Portugal, Odemira, Beja (Link) World Masters MTB Orienteering […]
In connection with the European Youth Orienteering Championships, some young aspiring journalists from the Czech Republic got the chance to do some reporting. Jiri Krejcik interviewed the long distance winners Zuzanna Morawska and Daniel Vandas, posing interesting and insightful questions to the athletes. Anna Auermullerova showed a keen eye for photography, capturing the pictures of the gold medalists for this article. Enjoy their report!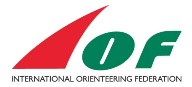 One of the major items on the 2016 General Assembly agenda is the evaluation of Provisional Members. At the 2010 IOF General Assembly, the Statutes were changed limiting the length of time that a member could remain as a Provisional Member to 6 years. The reason for this change was that several provisional members were […]
This weekend, young orienteers from all around Europe gathered in Poland to meet up, have fun and to compete for medals at the European Youth Orienteering Championships.
"All is worthwhile if the soul is not small". Mouna Nouma should be thinking about these words of the Portuguese poet Fernando Pessoa when he decided to put his small country, Cameroon, on the Orienteering map. On 11th May he joined the World Orienteering Day celebrations, and he tells us now how it went.
WOC 2016 has been declared an environmentally certified event according to Svensk Miljöbas.
The latest IOF Newsletter arrived in email inboxes all over the world this morning, packed with lots of interesting and important reading.
« go back