Archives
The athlete with more medals than anyone else in the challenging discipline of Trail Orienteering once again didn't fail at the decisive moments, winning his third individual gold in the last four editions of the European Trail Orienteering Championships and the first gold ever in the TrailO Relay.
The Swiss team always has potential medallists starting in the championships. In this year's middle distance at WOC they have five(!) men starting. With Fabian Hertner, Florian Howald, Daniel Hubmann, Andreas Kyburz and Matthias Kuburz, the Swiss team has unusually many potential medallists starting. Both Matthias Kyburz and Daniel Hubmann have their own personal starts in […]
After a good number of promising results in the younger classes, Cæcilie Christoffersen moved up to the senior Elite group in 2012. Since then she has become one of the strongest prospects in the MTB orienteering world.
The National Quotas for WOC 2016 in Strömstad – Tanum, Sweden, are now published. The quotas for the Long and Middle competitions are based on how the Federations have scored in the last two World Championships. Current World Champions (Sprint, Middle and Long) and Regional Champions (Middle and Long) also have an extra slot, if they are allocated […]
The IOF Athlete of the Month for June is Maja Rothweiler!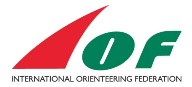 The WRE application process is started. Please read the summary below and start applying. The applications are managed in IOF Eventor and the deadline for applications are 30 September. The 2016-2017 Ski Orienteering season starts 30 November 2016. Link to WRE application Summary for 2017 applications.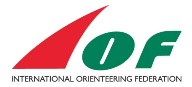 The embargoed areas have been published for World Orienteering Championships 2020 (WOC 2020) in IOF Eventor. The Danish bid has not formally been appointed yet but IOF and The Danish Orienteering Federation has decided to publish the embargo as soon as possible. The final decision of WOC 2020 will be decided upon on the IOF General […]
In connection with the General Assembly 2014 in Italy, it was agreed that an overall review of the competition programs in each of the 4 IOF disciplines should be carried out. The project has been ongoing since then, with project leadership by Vice President Mike Dowling and later CEO Tom Hollowell. A project working group […]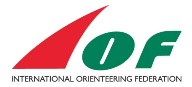 The XXVIII Ordinary General Assembly of the IOF will be held Friday August 26th in connection with the World Orienteering Championships in Strömstad, Sweden. The agenda and documents for the meeting have been published today on the General Assembly page here on orienteering.org.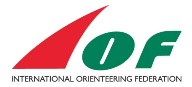 The IOF Regional and Youth Development Commission hereby announces the first IOF Global Development Conference, taking place in conjunction with the World Orienteering Championships 2016.
keep looking »