Archives
The Meeting Minutes from the latest IOF SkiO Athletes' Commission meeting are now available on the commission's page.
After MTB Orienteering World Cup 2016 Round 1, Emily Benham, Great Britain, and Anton Foliforov, Russia, are already at the head of the standings. Through the forests and vineyards of Guebwiller, France, both athletes performed superbly, which allowed them to extend the sweet taste of victory after winning the MTBO Orienteering World Cup 2015 overall.
For fairness reasons, the organisers of the World Orienteering Championships have published automatically generated maps covering the embargoed areas.
The MTB Orienteering World Cup 2016 Round 1 finished today with a home victory. In Guebwiller, the "trio" from France was unbeatable, with Russia getting the silver and Finland the bronze. On Pentecost Monday, a national holiday in France, the MTBO's tribe returned to the spectacular Alsatian scenery. Kept for the last act of a program […]
World Orienteering Day has become a global success!
As of 14.10 GMT today, May 16 2016, there are over 200,000 participants registered from 79 countries and territories worldwide.
After yesterday's storm, the sunny High-Rhine vineyards were quite a promenade for a really well contested Middle Distance in the second day of MTBO World Cup 2016 Round 1. It was not a surprising victory that the 3 times World Cup total winner, Anton Foliforov won the men's race. The women's result was slightly more […]
Simon Braendli and Emily Benham started the MTB Orienteering World Cup 2016 with the right foot. In a really tough Long Distance, they've shown at the highest level, achieving victories in arguably the most physically and mentally challenging MTBO race to date. The MTBO Orienteering World Cup 2016 started today at Guebwiller, in Alsace (France). […]
The weekend is upon us, and some of the best athletes in the world are assembling in France for the opening round of the Mountain Bike Orienteering World Cup 2016. They will face each other in Long Distance, Middle Distance and Relay races, competing for World Cup points.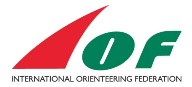 It is with great sadness we received the news that IOF Honorary Member Horst Stubenrauch (GER) has passed away on April 25th at the age of 85. Horst was a leading official during the formative years of the IOF being active in commissions work from the very beginning of the IOF in 1961 until 1972. […]
IOF Athlete of the month is Finnish sprint orienteer Marika Tieni.
« go back
—
keep looking »