Archives
Young athletes from five countries gathered together on the first weekend in April to compete in the first edition of the Central European Youth Orienteering Cup, which was held in the surroundings of Hranice na Moravě, Czech Republic.
We are honoured to be able to share with you a letter from the IOC President Thomas Bach himself, in support of our first ever World Orienteering Day.
Turkey is moving towards record participation in World Orienteering Day. It is only a short while ago that the website for registering participation became active and with still nearly a month to go, the participation rate and involvement of schools in Turkey has taken the lead.
There's only one month left until World Orienteering Day! As the big day approaches, more and more people have their events planned. Check out the latest WOD Newsletter for inspiration for what you can do, and to see what people are getting up to on May 11.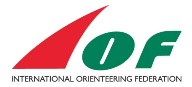 The IOF FootO Athletes' Commission are conducting a survey of female elite athletes regarding the Estimated Winning Times for women's long distance events.
"I would be happy with a diploma; to get a medal would be awesome, and listening to the national anthem would be indescribable"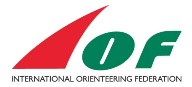 The Athletes' Licence was introduced in Nov 2015 and requires all Athletes that participate in World Cups and Senior World Championships to sign an application form and pay an annual licence fee. All details are found here. Today the IOF introduced a new list of all licenced athletes, which can be found in IOF Eventor/Athlete […]
Bernt O Myrwold, part of the organising team, shares information about training and old maps of the area.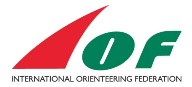 After an IOF Council decision at its recent meeting in Warsaw, it is now revealed that Østfold in Norway will organise the World Orienteering Championships in 2019.
– We have received a very attractive bid from Norway for WOC 2019, and are pleased to be able to announce the award of the event to the region of Østfold, says Tom Hollowell, IOF CEO.
With just under 40 days until World Orienteering Day we already have over 200 events registered!
« go back