Archives
For years Helena Jansson has had to put up with months and months of injuries. Now there has been a big change.
After the first World Cup race in Poland today, Helena Jansson didn't feel that her race would be a golden one. And when Olav Lundanes finished, his result was the last thing on his mind.
Wojciech Kowalski is the best ranked Polish runner before the start of the World Cup. He's ready to fight among the best, and is very much looking forward to it.
– I'm ready. I can't wait for the World Cup in Poland, he smiles.
For Kowalski, the event is very important, both in terms of doing well and the fact that it is held in Poland.
The latest IOF Newsletter was sent out today. All around the world, orienteers are preparing for coming challenges. Read about the thoughts and feelings of the world stars as the season gets underway, how mappers are the key to spreading orienteering in Asia, the continued success of World Orienteering Day, and much more.
The 2016 World Cup swings into action in Poland this weekend, with a forest Middle Distance race and two urban Sprint competitions making up the programme. The venue – Wroclaw – hosts The World Games in 2017, when orienteering will be one of the 30 participating sports.
For the first time ever, Portugal hosted a round of the European Cup in Trail Orienteering. The big winners of the first two ECTO stages were Erik Stålnacke (TempO) and Marco Giovannini (PreO). In the overall standings, Stålnacke is the first leader. The European Cup in Trail Orienteering 2016 started with two stages taking place […]
From April 18th to the 22nd, the IOF participated at the annual SportAccord Convention in Lausanne Switzerland. SportAccord is the union of all international sports federations with 106 member organisations. The Convention is the meeting place for these organisations as well as the IOC, international host cities and events venues, international sports media and a […]
Recently we announced that both Silva Sweden AB and Emit AS have signed up as Event Sponsor for World Orienteering Day 2016. By having two of the Orienteering's most known brands as partners makes a good contribute for the WOD-project.
-With support from both Silva and Emit we can develop the World Orienteering Day project further, says Patrik Söderqvist Marketing manager at the IOF.
World Orienteering Day is fast approaching. In two weeks' time, orienteers all over the world will be putting the finishing touches to their events in anticipation for the big day.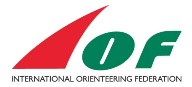 The following press release was sent out today to all IOF Media contacts.
keep looking »