Archives
Today the website goes live, and we have a brand new newsletter for you!
– Just take a pancake – You've got a pancake? asks Emil Olteanu and smiles. As usual he has a lot of roles, and is in charge of the Sanatatea Cup. It is ten degrees Celsius. Not a snow flake to be seen at all, but just as usual an open orienteering event is taking […]
Albania is taking a big step towards the IOF, and OCA – Orienteering Club Albania is the leader. Like in many other countries in Europe or on other continents, orienteering has finally also arrived in Albania, a small country with beautiful places, still unknown to most people. Albania has a lot of beautiful areas with […]
On March 9-14, the IOF Event Adviser team visited venue of the Winter Universiade 2019, the city of Krasnoyarsk in Siberia. For the first time ever, Ski Orienteering will be included in the programme of the Winter Universiade. As a pre-competition to the Universiade, the World Ski Orienteering Championships will be held in Krasnoyarsk March 5-13, 2017.
The IOF Athlete of the Month for February is Lars Moholdt! Now you can read all about the Norwegian Ski Orienteering star.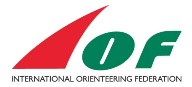 It is with much sadness that the IOF conveys news of the passing of Heinz Tschudin, President of the IOF from 1988 – 1994. After a brief period of illness, he passed peacefully on February 18, 2016.
Sweden ran out winners of both the women's and men's races in the final event of the European SkiO Championships, the Relays. Russia came second and Norway third in both races, with the result that Sweden wins the Nations World Cup with Russia second.
Saturday March 5th will be the final IOF ski orienteering competition of the season, when the European Championships in Relay are decided. The Nations World Cup will also be decided to crown the best national team over the entire season.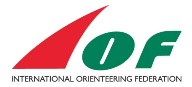 Today's Long distance races in the ESOC, JWSOC and EYSOC are over and the results are in! Today's ESOC results also had great importance for the final standings in the SkiO World Cup.
With one race left we already have two winners in the overall World Cup; the two Swedes Tove Alexandersson and Erik Rost have both unreachable leads.
« go back
—
keep looking »