Archives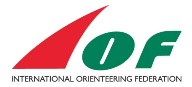 Invitation to an IOF FootO Event Advisers' Clinic Tallinn, Estonia, Tuesday 9th August 2016 in conjunction with WMOC 2016. This Event Advisers' Clinic is organised for the education and recruitment of new IOF licensed Foot Orienteering Event Advisers. National orienteering federations are asked to identify and enter suitable candidates. You find invitation and entry form […]
Today the subscribers of the IOF Newsletter will have received a fresh newsletter straight to their inbox. Don't miss out!
SkiO World Cup 2015-2016 Season Summary: The 2015-2016 SkiO World Cup kicked off in the far north in Ylläs, Finland, 27 November – 2 December. The location and the time of year meant that there were only just enough daylight hours to fit in SkiO races during the day.  Nevertheless, the sun shone on most […]
– Just take a pancake – You've got a pancake? asks Emil Olteanu and smiles. As usual he has a lot of roles, and is in charge of the Sanatatea Cup. It is ten degrees Celsius. Not a snow flake to be seen at all, but just as usual an open orienteering event is taking […]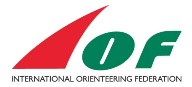 With the latest contactless punching control stations (both Emit and SPORTident), a successful punch can be obtained at a small distance using a contactless card. But they can also be punched in the "traditional" fashion using a contact card.
Trail Orienteering has taken another important step towards its establishment in Brazil. Under the motto "Trail Orienteering is the sport where different are equal" the 1st MB/ADAAN TrailO Cup, which brought together a total of 75 competitors, has taken place in Rio de Janeiro. The event was organised by the Admiral Adalberto Nunes Sports Association […]
Six years ago, the Portuguese Davide Machado called attention to himself by taking 7th place in the WMTBOC 2010 Long Distance race, held in Montalegre, Portugal. This was the first major international competition of his career: an unforgettable experience and from which the athlete recalls "the unexpected results, the fantastic atmosphere within the Portuguese team […]
Last week, 14-16 March, the World Anti-Doping Agency held their annual Anti-Doping Organisation Symposium in Lausanne, Switzerland. Recently appointed IOF Anti-Doping Officer Kirsty McIntyre attended the Symposium for the first time, together with Secretary General Tom Hollowell. At a time when the topic of Doping in Sport has never been more relevant or important, the […]
At my age it is difficult sometimes to get too excited but I am really getting excited about World Orienteering Day! 11 May 2016 will give us the chance to really demonstrate that we are a truly global sport and I am especially excited to see the preparations which are going on all around the […]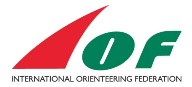 The IOF FootO Commission has issued updated organisers' guidelines for the JWOC. They are available here, on the Organisers' Guidelines page under the Foot Orienteering menu.
keep looking »