Archives
This weekend has seen a lot of SkiO action in the Russian Tula region. The FISU World University Ski Orienteering Championships took place there 11-15 January.
I do not think I have ever been part of making history before! As I write these words I am in Tula in Russia at the first ever FISU World University Ski Orienteering Championships – a historical step for Ski orienteering. The IOF has a very strong partnership with FISU and of course, orienteering is a popular sport with students in the summer and the winter.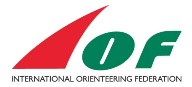 The first Bulletin for the 2017 World Masters Orienteering Championships in Auckland, New Zealand, is now available.
Patrik Söderqvist was recently hired as a Marketing Manager at the IOF Office:
– There is a great potential in our sport. The values that orienteering stands for mean that we have great possibilities to both increase the visibility of the sport and create new partnerships with companies and organisations.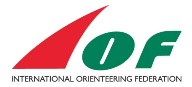 The entry period to the IOF Ski Orienteering Event Advisers' and Organisers' Clinic in Obertilliach, Austria, 2-4 March 2016 is soon due. 8 participants from Norway, Finland, Sweden, Germany, Slovakia and Austria has already entered. This Event Advisers' Clinic is organised for the education and recruitment of new IOF licensed Ski Orienteering Event Advisers and organisers. […]
The first ever World University Ski Orienteering Championships starts tomorrow in Tula, Russia.
The first ever Asian Junior and Youth Orienteering Championships took place in Hong Kong December 25th-27th 2015. The even included sprint relay, middle distance and sprint. The races were preceded by a training camp where athletes from seven Asian IOF member federations, China, Hong Kong, Japan, Kazakhstan, South Korea, North Korea and Chinese Taipei, took part, alongside participants from Macao […]
Stefania Carradini is from the little village Castello di Fiemme in famous Val di Fiemmi valley and she is daughter of Nicolò Corradini, who has incredible results in ski orienteering. "Since I was a child, I never felt any expectation or pressure from my family. My parents always let us choose which sport to do", she says.
The Swedish ski orienteer Erik Rost took five of five possible victories in the Ski Orienteering World Cup round 2 in Germany recently. Winning the overall World Cup is his main goal this season and all races in ESOC are important in the World Cup. – I am really looking forward to the championships, Erik […]
Aron Less, Chairman of the IOF Foot Orienteering Commission, was pleased by the energy of the lecturers and participants and the buzz the presentations created. 66 Event Advisers, IOF Officials, Event organisers and the Seminar hosts from the Latvian Orienteering Federation created an exciting High Level Event seminar with eye-opening moments. Please follow the link to […]
« go back
—
keep looking »