Archives
Tove Alexandersson, Sweden and Lars Moholdt, Norway are the new European champions in sprint. They both won the tough first distance in Obertilliach Austria.
On February 18, 2016, IOF honorary member Heinz Tschudin died after a short illness.
European Ski Orienteering Championships starts with sprint tomorrow. World Cup leader Erik Rost is looking forward to the championships.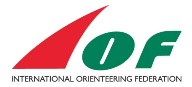 The meeting minutes from the IOF Map Commission and IOF MTBO Commission Meetings that took place 22-23 January are now available.
This weekend marks a historical event in Egypt. The first ever Egyptian International Orienteering Championships will take place in the Ancient Egyptian capital Luxor.
The IOF publication Inside Orienteering has long been an important source of information, enjoyment and inspiration. It is now evolving, and is about to take on a new exciting form. Today marks the first day of the new IOF Newsletter!
The IOF Office and the IOF Map Commission are taking steps to make it easier for IOF Event Organisers to wrap up their Events. After an event, the organisers must make sure that all the necessary reporting has been done and that the Event Maps are submitted to the IOF Map Commission. The Office will […]
Former IOF Council Member John Disley has died at the age of 87.
For a second time this SkiO World Cup season the snow has arrived at the last minute. Last night the organisers of the ESOC, JWSOC, EYSOC and SkiO WCup Round 3 confirmed that they finally have enough snow for the events to take place.
Chinese Taipei Orienteering Association will host the Asian Orienteering Mapping Clinic 22-24 April 2016 in Taiwan. This clinic aims at improving Asian orienteering mapping quality and recruiting enthusiastic mappers to spread orienteering sport in Asia.
keep looking »