Archives
Many developing orienteering countries need equipment to be able to develop. Basic things like punches, control flags and compasses can make a big difference. The IOF Christmas donations campaign helps you and your club to contribute with equipment giveaways.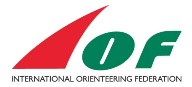 The IOF is holding a competition to create the logo for the World Orienteering Day. The competition is open to young orienteers up to 25 years old. Besides the honour of making the logo, the winner gets free participation and travel to the youth leader clinic in connection with WOC 2016.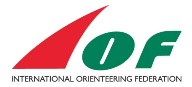 Next year's IOF High Level Event Seminar, with the general theme "Event Quality", will be held in Riga, Latvia, 6-7 February 2016. The invitation and information regarding entry are now available.
IOF Regional Coordinator Zoran Milovanovic will be visiting Athens, Greece, for a development weekend February 12-13. The development activity, which consists of lectures and discussions on Friday and a sprint orienteering event on Saturday, is being organized in cooperation with the School of Physical Education and Sports Science of the National & Kapodistrian University of Athens. If you are […]
The 2018 FISU World University Championships hosts countries has been announced: 2018 FISU World University Orienteering Championships – Kuortane, Finland 2018 FISU World University Ski Orienteering Championships – Tartu, Estonia FISU stands for Fédération Internationale du Sport Universitaire (International University Sports Federation). Read more about FISU here www.fisu.net.
Did you miss any of the excitement in the World Cup opening in Ski Orienteering last weekend? Follow Tove Alexandersson and Eduard Khrennikov's routes into the yellow World Cup leader jerseys in Northern Finland. You can watch the events both as replays and summaries. Thursday 26 November Press Conference – introduction to the SkiO Season […]
Gaëlle Barlet is one of the greatest MTB Orienteering world stars who, at the age of 27, has been crowned European and World Champion in Middle Distance. Discover a memorable conversation with Gaëlle Barlet, IOF Athlete of the Month of November.
The first ever World Orienteering Day will be held on Wednesday, May 11th, 2016. All schools, all O-clubs and all countries all over the world are encouraged to participate.
In connection with the World Orienteering Day 2016, the IOF has a vision to set a new Guinness World Record.
The 42-year-old Russian Eduard Khrennikov heads the standings at the end of the first round of the 2015-2016 IOF Ski Orienteering World Cup, a situation he has been used to many times over the past 15 years; he has won the World Cup overall four times, first in the year 2000.
Tove Alexandersson, Sweden again showed that she is the strongest in the women's field with a win by 2.30 today. Eduard Khrennikov, Russia was 13 seconds ahead of Ulrik Nordberg, Sweden in the finish at the end of a close race.